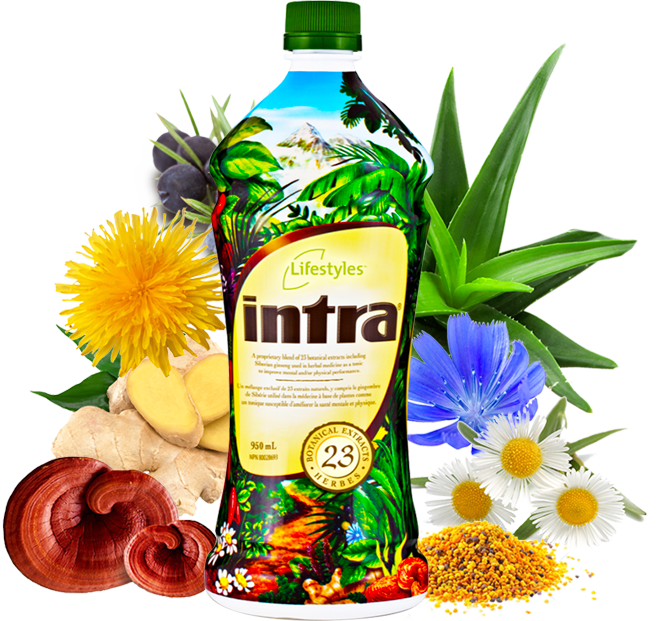 As a natural food supplement, Intra's precise formula of 23 botanical extracts work better together to help balance and strengthen the body's eight biological systems, leaving you feeling healthier, happier and more energized!
Intra is a pleasant tasting, proprietary formulation of 23 time-tested and trusted botanical extracts that provide the body with antioxidants, flavonoids, lignins, polysaccharides and other health enhancing nutrients specific to each herbal extract.
The key to Intra's effectiveness is the synergy of the blended botanicals working together – providing greater benefits than an individual botanical on its own. Intra's unique formula is exclusive to Lifestyles and has remained unchanged since 1992.
Intra's formula has been enjoyed by millions of satisfied customers worldwide and is suitable for all ages.
Drink Intra. Share Intra. Every Day.